If you want to combine your winter stay in Malå with a dog sledding tour, there are good opportunities. We at Hotel Tjamstan collaborate with Sandra & Alexander at Lapland wild paws. Below you can read the three different packages they offer.
Swedish Fika Tour
1,5 hours/ bookable from 10:00 – 14:00
Experience the dogs' insatiable desire to run and pull as you trek through the beautiful countryside of northern Sweden. Sit back on the sled and enjoy the ride. If you're lucky, you might be able to see an elk or some reindeer in their natural habitat. The tour includes coffee, tea and cake served over an open fire in the wilderness.
Northern Light Tour
1,5 hours/ bookable from 18:00 – 22:00
Enjoy an enchanting driving experience under the polar skies. On this breathtaking tour, we guide you through the enchanting wilderness. If we are lucky, and the sky is clear, we can see the magical Northern Lights – unique in their beauty. The tour includes coffee, tea and sandwich in the wilderness by the open fire.
Swedish Outdoor Lunch Tour
2 hours/ bookable from 11:00 – 14:00
On this refreshing dog sledding tour with Swedish lunch, you'll ride as a passenger on a sled driven by one of our professional guides. While the guide prepares lunch, you will have time to get acquainted with our friendly Alaskan huskies, take a picture of the beautiful scenery or just relax by the fire and enjoy the wonderful atmosphere. After lunch we return by dogsled to the starting point where you say goodbye to our friendly huskies.
Applies to all tours: tours are made for a minimum of 2 people and a maximum of 8 people (two dog teams with 4 people). For larger groups please contact Sandra & Alexander Gomeringer at Lapland Wild Paws:
E-mail: Info@Laplands-Wild-Paws.com
Phone: +46730753918 or +4915259173983
Price on request.
Pictures Lapland Wild Paws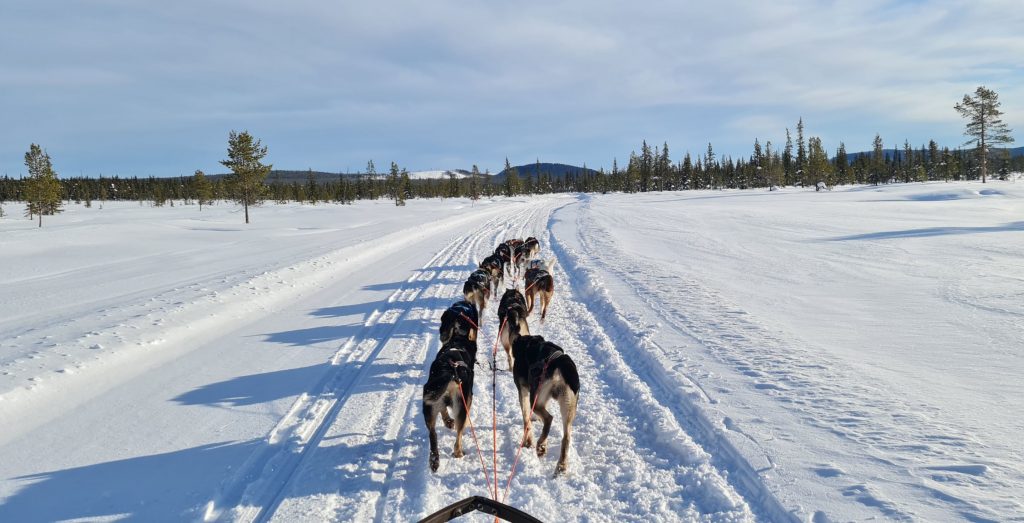 Lapland Wild Paws dog sled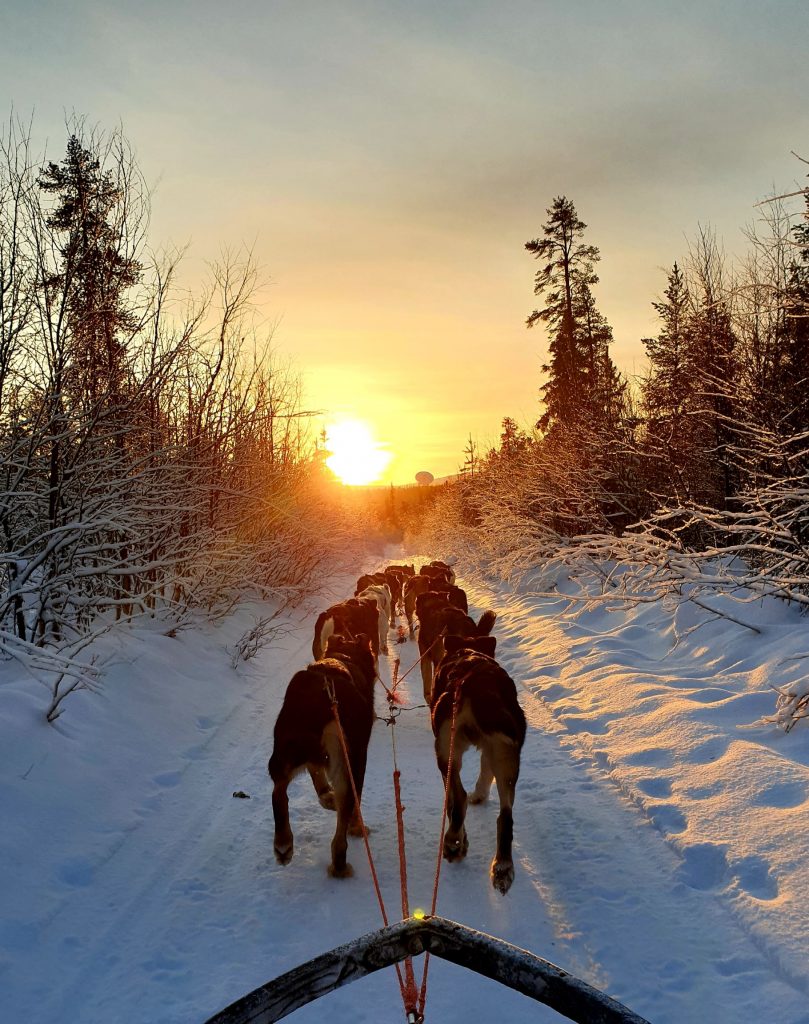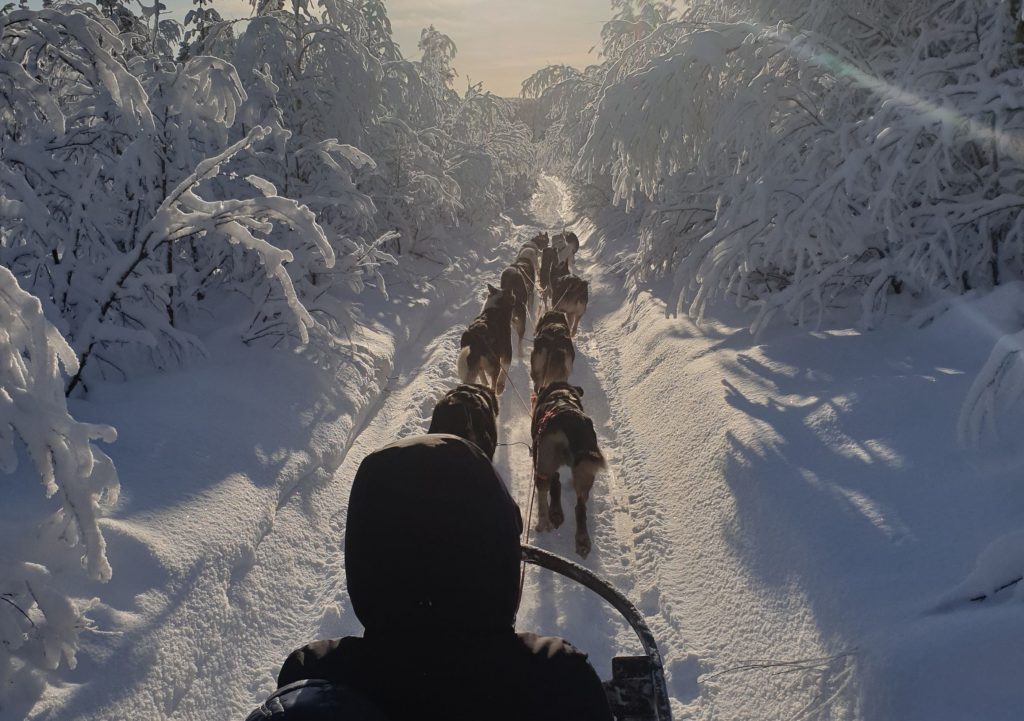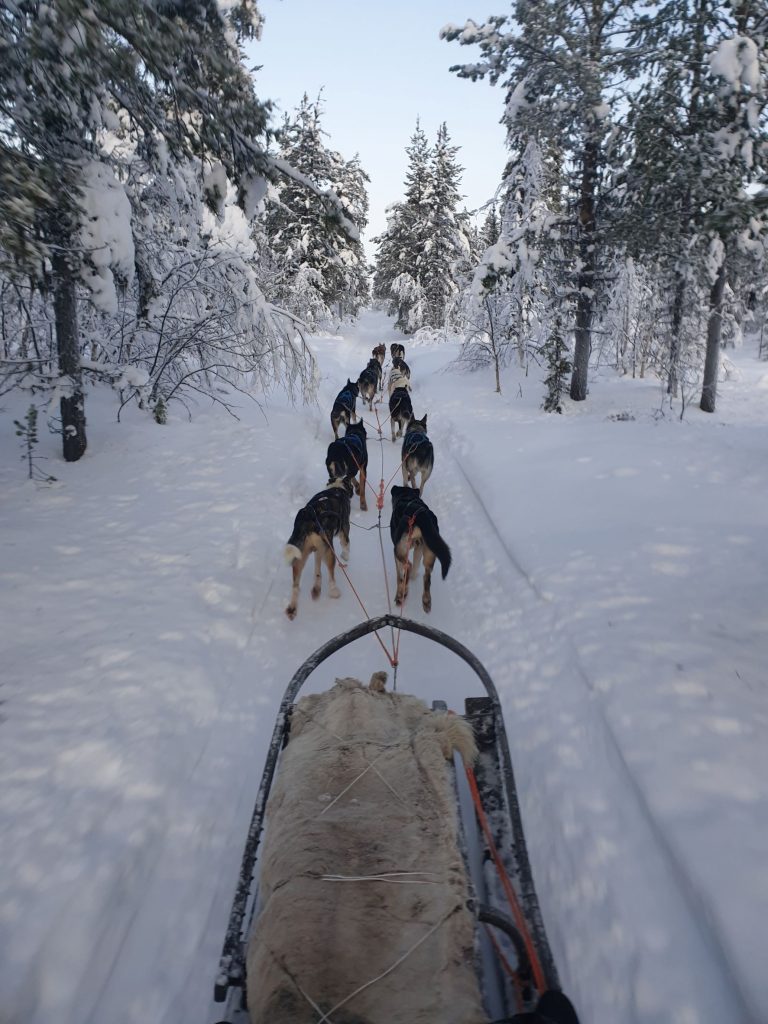 Here we also suggest some other operators you can contact before your visit to Malå.